Content
To meet the temperature goal set out in the 2015 Paris Agreement – to keep global warming below 3.6 degrees Fahrenheit – one coal unit will need to close every day, or 100 GW every year, until 2040. Given that only 30 GW have been retired annually from 2010 to 2018, we've got a long way to go, estimates the Carbon Tracker Initiative, a London-based, non-profit financial think tank.
This week they've published a new study to coincide with COP24, the United Nations' annual climate change conference, that presents the business case on how we may bridge that gap – stop investing in coal and begin to retire unprofitable coal capacity worldwide.
Besides helping us reach the Paris Agreement targets, curtailing plans to build new coal plants and phasing out existing ones just makes good business sense. That's because two-fifths (42 percent) of coal-fired plants globally are already unprofitable because of high fuel costs, according to Carbon Tracker estimates.
By 2030, 56 percent of coal plants could be operating at a loss, and by 2040 that number could reach 72 percent. (Profitability is measured by revenues minus long-run operating costs.)
The cost of coal is being driven up by existing carbon pricing and air quality regulations, while at the same time, prices for natural gas and renewables, like onshore wind and solar power, continue to decline. This trend is likely to continue and will accelerate if governments worldwide impose additional environmental regulations.  
Continuing to operate coal plants will present problems in both regulated and unregulated (competitive) markets, according to Carbon Tracker. In markets where power generators are subject to competition, the report warns that "utilities and their shareholders are exposed to stranded asset risk."
A stranded asset in this context refers to a coal plant that "at some time prior to the end of its economic life is no longer able to earn an economic return." This moves the asset on the company's balance sheet to the liability column.
It may sound like an arcane financial term, but as the world transitions to a low-carbon economy, expect to hear it more often as more fossil fuel and power companies try to figure out how to cope with these stranded assets while protecting shareholder value.
The picture isn't much better in regulated markets, where government regulators approve and pass on the cost of generation to consumers. In these markets, the report suggests, "backing coal in the long-term will threaten economic competitiveness and public finances, because politicians will be forced to choose between subsidizing coal power or increasing power prices for consumers."
The environmental and financial risks, and rewards, vary by country. China, for example, is the world's largest power producer, representing one-third of global power generation. Some 66 percent of that power came from coal-fired plants last year.
China has the biggest exposure to stranded asset risk ($389 billion) but could avoid these losses by phasing out coal in line with the Paris Agreement targets. This is because a significant portion of China's plants are unprofitable today, and this trend will only continue over time, estimates Carbon Tracker. And in fact, in some regions, new renewables are already cheaper to build than operating existing coal plants.
The Carbon Tracker Initiative will be hosting an event at COP24 to discuss the findings from their report, which they say represents the first time that coal generation has been studied globally at an asset level.
The analysis is certainly thorough, covering 6,685 coal operating units worldwide. This represents about 95 percent (1,900 GW) of the global operating capacity and about 90 percent (220 GW) of capacity under construction.
The report is available for download at Carbon Tracker's coal power economics portal, a new online tool that tracks the economic and financial risks of coal power at the asset-level worldwide. They have made this information freely available to help investors, policymakers and NGOs "develop economically rational plans to close coal plants and to understand the financial risk if they continue to operate." Hopefully, these decision makers will take heed if we are to meet the ambitious goals set out three years ago in Paris.
Image credit: V.T. Polywoda/Flickr
Featured Image Square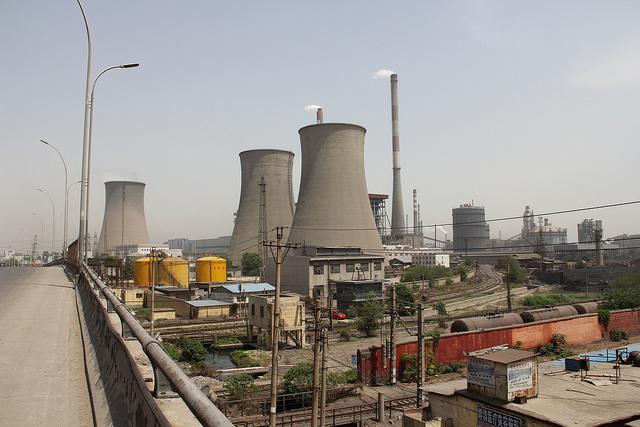 Featured Image Wide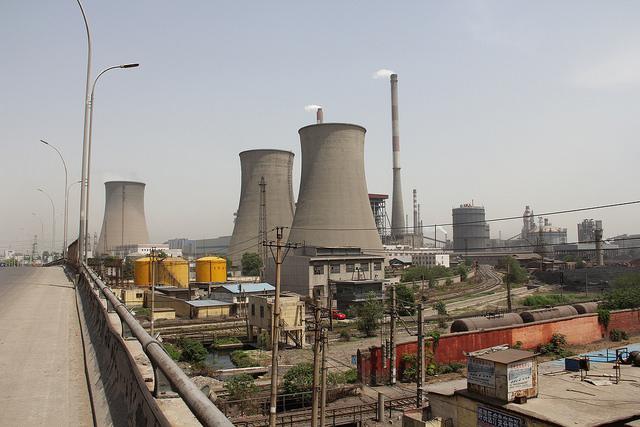 Featured Image Tall