Content
Last week, Ford published its 2015 sustainability report entitled "Accelerating Today for a Better Tomorrow." This report is an expansive survey of Ford's global efforts in sustainability and technology.
It is also a candid and realistic summary of where the automaker is today and its future goals for technology innovations that will advance environmental and human sustainability.
Ford is transparent in recognizing that its efforts still have "one foot in today and one foot in tomorrow." Executive Chairman William Clay Ford summarizes the challenge as "reinventing this company to make it incredibly relevant for the next 50 years."
Ford's focus on electrification, mobility and autonomous driving
Ford's historical sustainability focus was on reducing tailpipe emissions
. And the company succeeded. Today we can buy Ford's technology advances at dealerships selling Eco-Boost engines and the lighter, more fuel-efficient F-150 pickup.
Ford is expanding its technology focus into vehicle electrification and mobility. Its commitment to these technologies are so strong that it now describes itself as a mobility company. Its pivot toward mobility has three key components:


Vehicle electrification. Ford targets spending $4.5 billion to launch 13 new electric vehicles by 2020. Its 2020 goal is for 40 percent of vehicles to have some electric element.


Autonomous driving technology. Ford plans to triple its test fleet of autonomous cars. To accelerate its autonomous-driving research, the automaker opened a new facility in the heart of Silicon Valley.


Creating customer-facing engagements that sell mobility as a service. In London, Ford is successfully implementing a program that serves customers with on-demand mobility solutions. They are easier to use and lower in cost than renting, leasing or owning a car.
Ford's focus on human rights and working conditions
Human rights and working conditions are a primary focus in advancing Ford's goal for an ethical global supply chain.
The automaker is to be commended for developing Policy 24, a detailed commitment to protecting human rights and basic working conditions. Ford will execute this policy statement through the following five-step process:


Analyze risks related to human rights and working conditions


Train suppliers to build capabilities


Perform compliance audits of its largest and most strategic Tier 1 suppliers


Enter into multi-stakeholder collaborations and initiatives to advance industry standards


Proactively seek to expand actions that boost program effectiveness
I spoke with Ford's
Mary Wroten
, senior manager of supply chain sustainability, at the
2016 Sustainable Brands conference
. In the following exclusive video interview, she further outlines Ford's efforts on human rights:
The challenge of reshaping a global company
Companies the size of Ford, with a global supply chain, confront challenges tied to the pace of change. To Ford's credit, the company has made progress -- and recognizes that it has much more to achieve.
However, questions are raised by Ford's sustainability report. In 2012, Ford focused on its role in limiting global CO2 levels to 450 parts per million (PPM). At that time the climate science community warned of human and environmental impacts if the world reached 350 PPM. We are now at 400 PPM. Damaging climate impacts are now numerous, measurable and growing. This raises real questions for companies like Ford about whether their efforts are truly relevant in a world that is rapidly warming to damaging levels.
The pace of innovation is a second question for Ford. In less than a year, Tesla plans to launch a four-passenger vehicle with a 200-mile, all-electric range. Priced at $35,000, the Model 3 now boasts $14 billion in pre-orders.
And GM starts production on its all-electric Chevy Bolt this year. The model, which turned heads at the 2016 North American International Auto Show, also promises a 200-mile range. The Bolt will sell for less than $30,000 after government incentives and seat four passengers.
This begs the question: Where is Ford?
To Ford's credit, its Fusion Energi was ranked No. 5 among the top-selling electric cars in 2015. But Tesla sold almost three times as many vehicles, and the plug-in electric Chevy Volt outsold Ford almost 2-to-1. Would Ford accept these results for the Mustang or F-150?
We need Ford's sustainability leadership. This is a company that defined innovation in the 20th century. We need it to maintain this role in the 21st century. Based on its sustainability report, that is the company's goal. But the road ahead may be rocky.
Image courtesy of the author 
Featured Image Square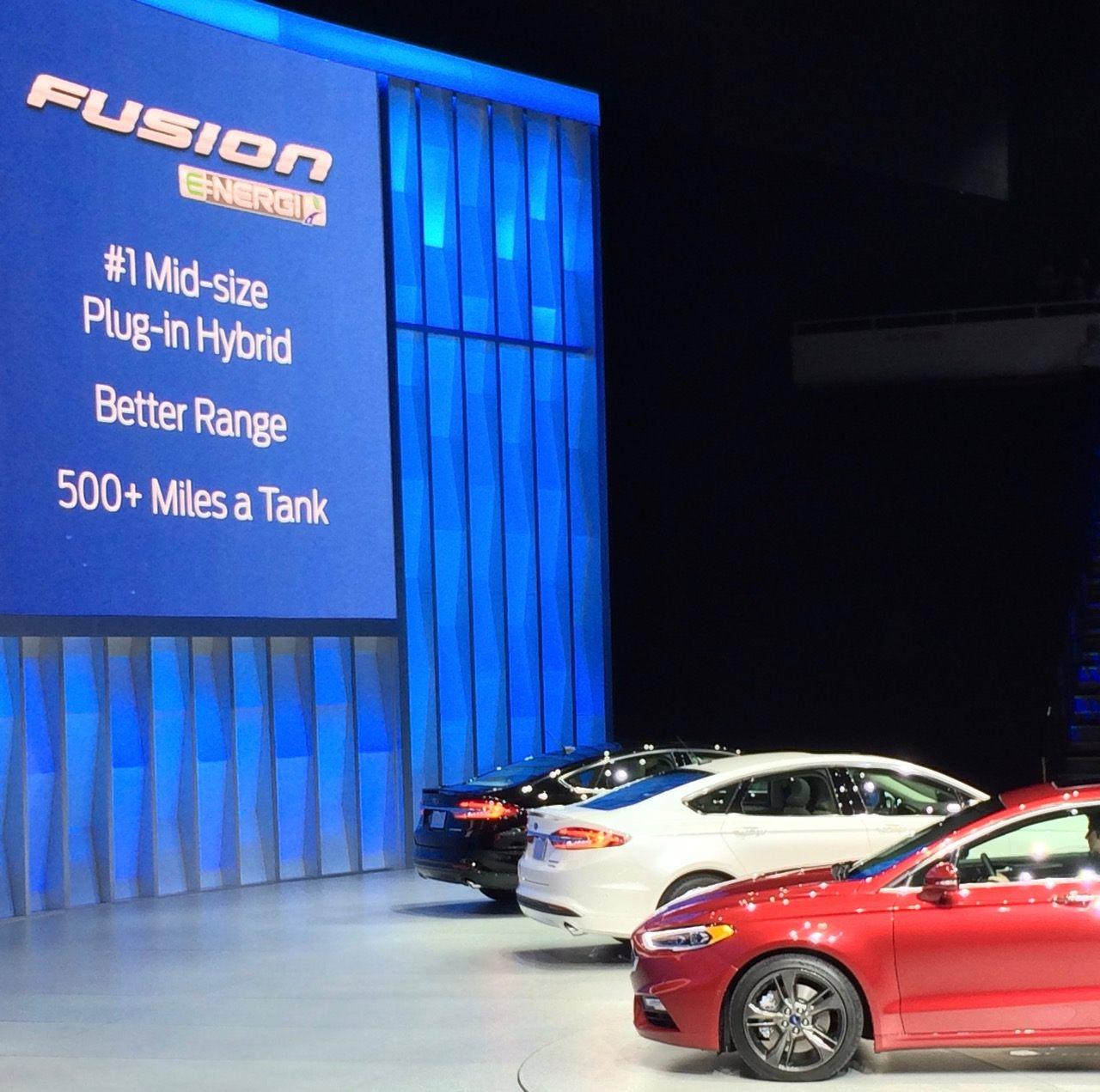 Featured Image Wide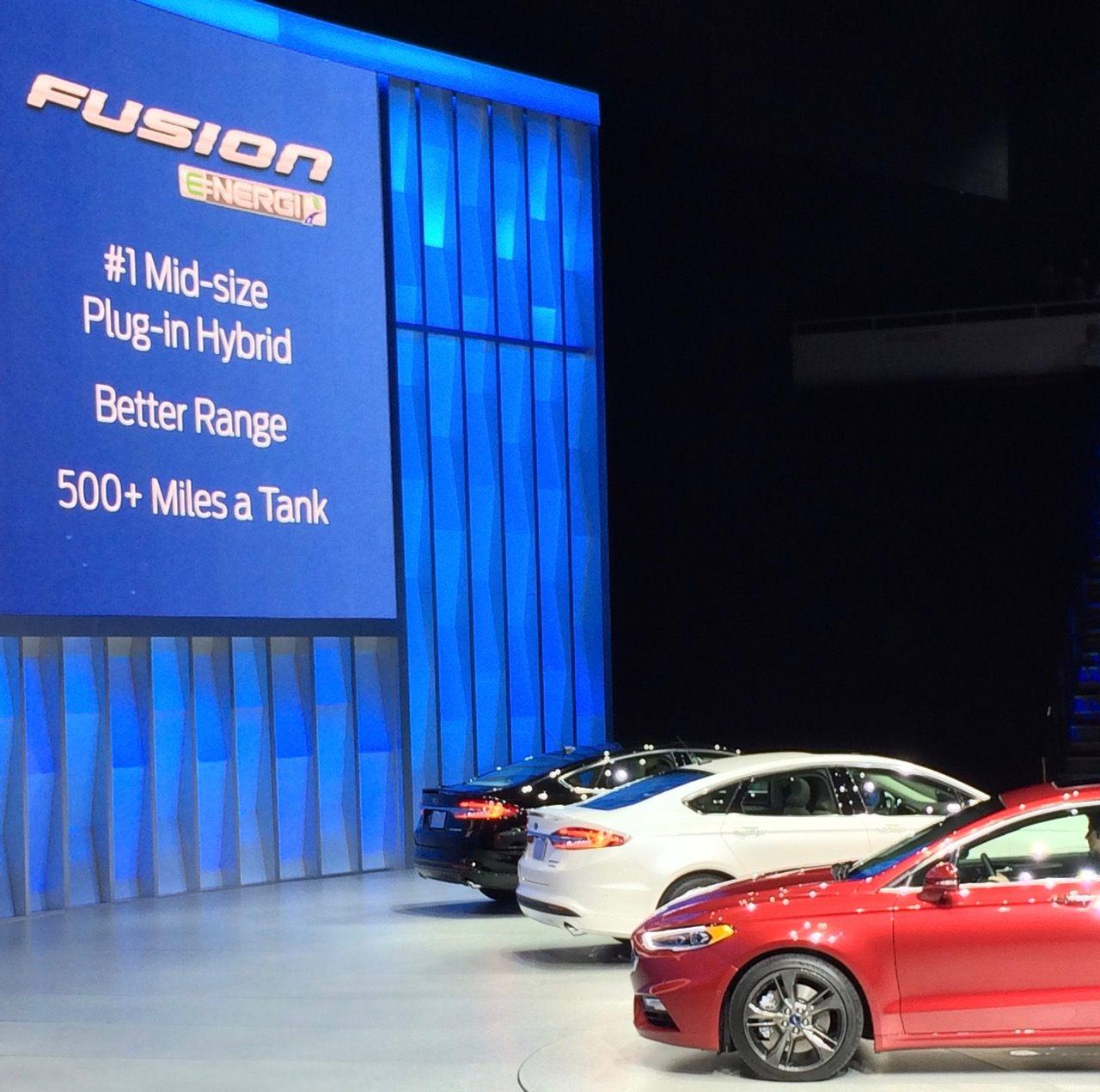 Featured Image Tall